Digital marketing strategy, graphic design + search engine optimization services in BC and Alberta
We are a Langley SEO company that provides expert search engine optimization services
Your business is in Langley, Murrayville, Brookswood, Gloucester Estates, Willowbrook, Willoughby, Walnut Grove or Aldergrove and you have a website but nobody can find it. We can help. There are many variables in having Google index your site so your customers can find you. With over twenty five years experience in search engine marketing services, we can provide you with a digital marketing strategy to help your website traffic grow.
Thank you for dropping by. My name is Jim Bugg and I own BUGG Marketing Inc. I will personally connect with you about how we can improve your website's search ranking. I will do an audit on your site and then we'll chat about the things that will make your website Google friendly.
Please feel free to fill in the short form to the right to start the process. Again, I will connect with you directly to discuss next steps. I look forward to helping you and your business succeed.
I look forward to connecting soon!
Warmest regards,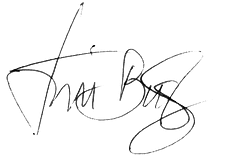 Jim Bugg
BUGG Marketing Inc.
As a Langley digital marketing agency, here are only a few of the search engine marketing services we offer for Langley business:
On-page SEO, which includes: keywords, keyphrases, META tags, ALT tags and more.
Google search engine marketing to ensure you're found. This includes registration with multiple Google tools to ensure your business is indexed properly.
Local Langley SEO marketing to connect your business to your local customers. This will include an audit of your Google My Business page and account.
Website and server diagnostics to ensure optimal speed and performance for best user experience.
We offer the following digital marketing services: Langley SEO company, Surrey Search Engine Marketing, digital marketing consultant, Abbotsford digital marketing.
Web hosting services by