Graphic Design + Marketing Collateral
Have a website but nobody can find it? You've been told your site has had search engine optimization services done, but Google simply doesn't seem to like your website. With twenty five years experience in search engine marketing services, we can provide you with a digital marketing strategy to help your website traffic grow. 
Graphic design
We love creating memorable designs people will want to touch and hold, not toss in recycling and forget. We get the distinction and delight in the challenge of making it happen.
Our years of experience have shown us that it's important to convey your message in order to protect and grow your brand. Here are a few of the graphic design services we provide:
Logo design and branding
Brochures/Magazines
Business cards
Reports
Ad Layout
Presentation Folders
Digital Presentations
Package Design
Conference Displays
Signage/Posters
Window Graphics
Vehicle Wraps
Suite 300 - 1688 152 St., Surrey, BC  V4A 4N2
P: 604-339-8127  E: Let's Connect
Copyright 2019 BUGG Marketing Inc. All Rights Reserved. Privacy Policy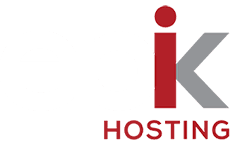 BUGG Marketing Inc. a full-service Langley, Surrey, White Rock, Burnaby, Delta, Abbotsford + Vancouver SEO agency with great success specializing in Search Marketing, which is Search Engine Optimization (SEO) + Pay-Per-Click advertising (PPC). Our head office is located in White Rock, BC - Suite 300, 1688 152 St. Surrey, BC. We service clients across Canada and the United States. BUGG Marketing Inc.'s goal as a digital marketing strategy agency is to use all digital marketing channels at our disposal (social media marketing, PPC advertising services, corporate branding, lead generation services, video production), to capitalize on the power of the internet and SEO as a tool for building, growing and optimizing a clients' brand exposure, website traffic, high-quality sales leads and profit. Our SEO services are our biggest asset, constantly updated SEO processes that stand out from the rest. Since 2012 we have taken medium sized companies and increased the number of leads they receive using high quality SEO and PPC. We are recognized as a growing Google Partner in Metro Vancouver. © BUGG Marketing Inc. is registered in British Columbia and across Canada. Copyright 2012 - 2019, All rights reserved. © Google and the Google Logo are registered trademarks of Google Inc.