Social Media Marketing Strategy
Have a website but nobody can find it? You've been told your site has had search engine optimization services done, but Google simply doesn't seem to like your website. With twenty five years experience in search engine marketing services, we can provide you with a digital marketing strategy to help your website traffic grow. 
A professional social media strategy can help propel your business marketing efforts to success
You have a business and you know that times are changing on how to promote your brand. Social media is a fantastic tool to have in your marketing tool belt. When used correctly, your business can create long-lasting relationships with its clients by increasing valuable engagement with your brand (See 5 Components of a Successful Content Marketing Strategy). It is important, however, to create a concise social media strategy and plan before you move forward to ensure the best response and success.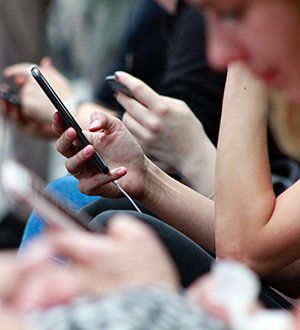 Part of the social strategy BUGG Marketing Inc. will create for your business will include the following:
Understand your goals

You need to understand and solidify where you want to go with your plan. What purpose are you aiming to achieve with your social media strategy? For example, are you simply trying to raise your brand awareness or are you wanting to create leads? It's important to know what you want to do as a business.

What are your KPI? (key performance indicators)

You have goals, now we need to create specific objectives based on those goals. We need to make sure your goals are specific, measurable, attainable, relevant and time-based. If your goal is to increase your traffic to your website to gain more leads, a measurable objective would be contact form completions. All objectives need to be time-based to ensure that your goals are becoming successful.

Target customer demographic

Know who your customers are. You need to target the correct customers otherwise your efforts may simply be falling on deaf ears. Be specific to ensure greatest success and this can be achieved by creating customer personas. This is essentially a specific and detailed outline of who you feel your best customer to be.

Check out the competition

Observing your competition can help you determine what strategies work and others that may not be as successful. The reality is, they're targeting the same people you are with your marketing campaigns. We will help strategize by selecting your top competitors and analyzing their content to see what looks like it may be successful and we can improve.

Craft your message

Once we shape a strategy based on the above factors, we need to create your message. This will be a high-level assortment of ideas and messages based on your target demographic, customer personas and KPIs.

Choose channels

Just like you don't watch every channel on the TV, you won't be able to focus your efforts on every social media channel. LinkedIn is potentially for B2B sales and Pinterest has a different focus. It's important to choose the right social media channel that will best represent your product or service best.

Build a content plan

A concise and intentional content strategy is integral to any successful social media strategy. This content needs to be in synergy with your brand messaging to ensure that there is consistency with your brand. There's a saying that goes, "If you fail to plan, you can plan to fail."
BUGG Marketing Inc. can help with your digital marketing strategy
Remember, creating and maintaining a social media strategy isn't a one-time event. There needs to be planning and consistency to be successful. Connect with us at BUGG Marketing Inc. at 604.339.8127 or drop us a message and we can help your business become successful with your social media strategy.
Suite 300 - 1688 152 St., Surrey, BC  V4A 4N2
P: 604-339-8127  E: Let's Connect
Copyright 2019 BUGG Marketing Inc. All Rights Reserved. Privacy Policy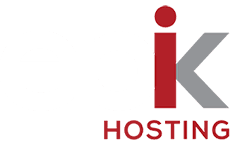 BUGG Marketing Inc. a full-service Langley, Surrey, White Rock, Burnaby, Delta, Abbotsford + Vancouver SEO agency with great success specializing in Search Marketing, which is Search Engine Optimization (SEO) + Pay-Per-Click advertising (PPC). Our head office is located in White Rock, BC - Suite 300, 1688 152 St. Surrey, BC. We service clients across Canada and the United States. BUGG Marketing Inc.'s goal as a digital marketing strategy agency is to use all digital marketing channels at our disposal (social media marketing, PPC advertising services, corporate branding, lead generation services, video production), to capitalize on the power of the internet and SEO as a tool for building, growing and optimizing a clients' brand exposure, website traffic, high-quality sales leads and profit. Our SEO services are our biggest asset, constantly updated SEO processes that stand out from the rest. Since 2012 we have taken medium sized companies and increased the number of leads they receive using high quality SEO and PPC. We are recognized as a growing Google Partner in Metro Vancouver. © BUGG Marketing Inc. is registered in British Columbia and across Canada. Copyright 2012 - 2019, All rights reserved. © Google and the Google Logo are registered trademarks of Google Inc.