Digital marketing strategy, graphic design + search engine optimization services in BC and Alberta
Social Media Marketing Strategy
Social media marketing takes your service and brand to where people are talking about you. How can you present your company in the best way possible to those who may consume your brand? We can help your business grow its online social presence with a digital marketing strategy that includes Facebook, Instagram, Twitter, LinkedIn and other social platforms.
A professional social media strategy can help propel your business marketing efforts to success.
You have a business and you know that times are changing on how to promote your brand. Social media is a fantastic tool to have in your marketing tool belt. When used correctly, your business can create long-lasting relationships with its clients by increasing valuable engagement with your brand (See 5 Components of a Successful Content Marketing Strategy). It is important, however, to create a concise social media strategy and plan before you move forward to ensure the best response and success.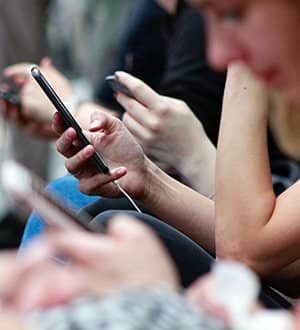 Part of the social strategy BUGG Marketing Inc. will create for your business will include the following:
Understand your goals

You need to understand and solidify where you want to go with your plan. What purpose are you aiming to achieve with your social media strategy? For example, are you simply trying to raise your brand awareness or are you wanting to create leads? It's important to know what you want to do as a business.

What are your KPI? (key performance indicators)

You have goals, now we need to create specific objectives based on those goals. We need to make sure your goals are specific, measurable, attainable, relevant and time-based. If your goal is to increase your traffic to your website to gain more leads, a measurable objective would be contact form completions. All objectives need to be time-based to ensure that your goals are becoming successful.

Target customer demographic

Know who your customers are. You need to target the correct customers otherwise your efforts may simply be falling on deaf ears. Be specific to ensure greatest success and this can be achieved by creating customer personas. This is essentially a specific and detailed outline of who you feel your best customer to be.

Check out the competition

Observing your competition can help you determine what strategies work and others that may not be as successful. The reality is, they're targeting the same people you are with your marketing campaigns. We will help strategize by selecting your top competitors and analyzing their content to see what looks like it may be successful and we can improve.

Craft your message

Once we shape a strategy based on the above factors, we need to create your message. This will be a high-level assortment of ideas and messages based on your target demographic, customer personas and KPIs.

Choose channels

Just like you don't watch every channel on the TV, you won't be able to focus your efforts on every social media channel. LinkedIn is potentially for B2B sales and Pinterest has a different focus. It's important to choose the right social media channel that will best represent your product or service best.

Build a content plan

A concise and intentional content strategy is integral to any successful social media strategy. This content needs to be in synergy with your brand messaging to ensure that there is consistency with your brand. There's a saying that goes, "If you fail to plan, you can plan to fail."
BUGG Marketing Inc. can help with your digital marketing strategy
Remember, creating and maintaining a social media strategy isn't a one-time event. There needs to be planning and consistency to be successful. Connect with us at BUGG Marketing Inc. at 604.339.8127 or drop us a message and we can help your business become successful with your social media strategy.
We offer the following digital marketing services: Langley SEO company, Surrey Search Engine Marketing, digital marketing consultant, Abbotsford digital marketing.
Web hosting services by