Digital marketing strategy, graphic design + search engine optimization services in BC and Alberta
Search Engine Optimization Services (SEO)
Have a website but nobody can find it? You've been told your site has had search engine optimization services done, but Google simply doesn't seem to like your website. With twenty five years experience in search engine marketing services, we can provide you with a digital marketing strategy to help your website traffic grow. 
What is SEO, or search engine optimization, anyway?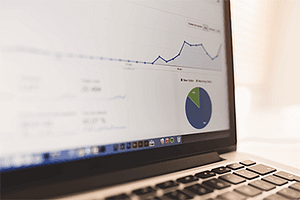 SEO stands for Search Engine Optimization, which is the practice of increasing the quantity and quality of traffic to your website through organic search engine results. SEO (search engine optimization) is how digital marketing experts help your website rank high in search engines based on a variety of techniques, including: content strategy, META tags, images, links, and more.
Your website is important to grow your business. We know that ranking high in search engines is a crucial part to generating leads. We offer you a free search engine optimization audit for your website to let you know the best way to present your content so your site will be indexed and ranked well in search engines. It's more than simply having a website. It's about proper keywords and phrases, copy optimization specific to your desired keyword(s) as well as proper elements in a web page that Google wants to let end-users know that your service and content is important and reliable.
Did you know that it's more than what happens on your website that effects your search engine ranking as well? We'll discuss off-page search engine optimization to help your digital marketing strategy become a cohesive engine that drives your business. We take the following topics (among others) into consideration when developing a concise search engine optimization strategy:
On-page SEO
Web site copy and content - can Google see it?

Proper keyword and key-phrase selection and the proper correlating density in your website copy?

Do you have proper, search-friendly META tags?

Do you have search-friendly URLs?

What type of media do you have on the page? (ie: images with tags, video)

Do you have an internal or external linking strategy?
Off-page SEO
Are links from your social media properties accurate?

Do you have a blogging strategy?

Search engine submission and related tools

Video marketing

Business reviews (ie: Google reviews or Yelp)

Article submission

Do you have a Google My Business page?
We've had great success in ranking businesses high in Google searches for their desired keywords. Although we can't guarantee you top spot every time, we are confident that your site will be found by potential customers when they are looking for your service. There's a very good chance you landed on this page because you were searching for a Langley SEO company, Surrey search engine marketing services or Vancouver search engine optimization company in Google.
With 27+ years experience in helping businesses brand themselves online, our skill and expertise will ensure that your message is presented properly and professionally. Please connect with us today at 604.339.8127 for a free consult or answer a few questions and we'll get back to to discuss your options.
Is your search engine marketing successful?
We don't just tell you that we do Vancouver search engine optimization services, we like to show you. If you're needing your business to start ranking in Google for your products or services, we can help. There are many things that go into ranking your website at the top of search engines, and we've had over 25 years of experience doing it.
We offer the following digital marketing services: Langley SEO company, Surrey Search Engine Marketing, digital marketing consultant, Abbotsford digital marketing.
Web hosting services by