Corporate branding strategy + logo design
Your brand is more than just a logo, but a professional design is a start. "Brand" has been described as what people say about you when you're not in the room. What do people say about your business? What do they think when they see your logo? How do you present yourself? How do you answer the phone? We can help you define your brand.
A succinct + professional corporate branding strategy will define your company to your customers
Corporate branding is more than just a  fancy logo. There's a saying: your brand is what people say about you or your company when you're not in the room. Corporate branding is defined as the process of promoting a brand name of a corporate identity, as opposed to specific products or services.
Although a logo is usually the first time a customer engages with your brand, there are many considerations when developing a corporate branding strategy:
How do you communicate with/to your clients?
What is your corporate strategy for social media engagement?
What do you want your customers to think when they think of your company?
Do you enforce the brand standards you've developed? Are you consistent?
What strategy does your business have to grow your brand?
Does your business have a story to tell?
Do you follow the trends of current marketing standards or does your company subscribe to... "Well, we've always done it this way and it seems to work for us."
A corporate branding strategy takes these and many other things into consideration. There are a number of stakeholders involved in a successful corporate branding strategy, such as employees, clients and company leadership. There are many touch-points to your business that can affect the overall success of the corporate brand.
We can help your company develop a professional and cohesive strategy to ensure that future and current customers have a positive and lasting relationship with your brand.
We'd love to connect to see if there is something we can do for you. Please connect with us at 604.339.8127 or fill in our short form and we'll get back to you right away to talk about your thoughts.
Suite 300 - 1688 152 St., Surrey, BC  V4A 4N2
P: 604-339-8127  E: Let's Connect
Copyright 2019 BUGG Marketing Inc. All Rights Reserved. Privacy Policy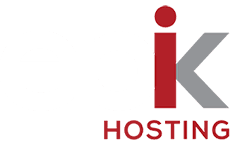 BUGG Marketing Inc. a full-service Langley, Surrey, White Rock, Burnaby, Delta, Abbotsford + Vancouver SEO agency with great success specializing in Search Marketing, which is Search Engine Optimization (SEO) + Pay-Per-Click advertising (PPC). Our head office is located in White Rock, BC - Suite 300, 1688 152 St. Surrey, BC. We service clients across Canada and the United States. BUGG Marketing Inc.'s goal as a digital marketing strategy agency is to use all digital marketing channels at our disposal (social media marketing, PPC advertising services, corporate branding, lead generation services, video production), to capitalize on the power of the internet and SEO as a tool for building, growing and optimizing a clients' brand exposure, website traffic, high-quality sales leads and profit. Our SEO services are our biggest asset, constantly updated SEO processes that stand out from the rest. Since 2012 we have taken medium sized companies and increased the number of leads they receive using high quality SEO and PPC. We are recognized as a growing Google Partner in Metro Vancouver. © BUGG Marketing Inc. is registered in British Columbia and across Canada. Copyright 2012 - 2019, All rights reserved. © Google and the Google Logo are registered trademarks of Google Inc.